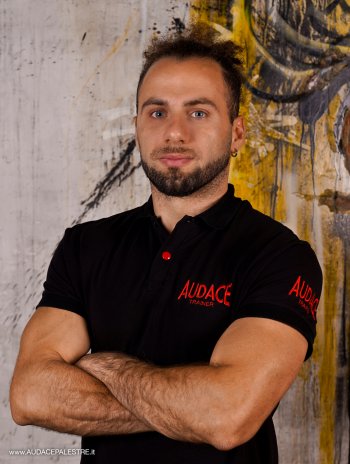 Personal trainer
Enzo Maira
Bio
Trainer Audace Repubblica
🇮🇹 ) Specialista in Sport Performance, Fitness e ricomposizione corporea.
La voglia di migliorarsi lo porta ad avere esperienze prima in Nord America e poi in Australia dove ha la possibilità di allenare etnie diverse con abitudini alimentari e risposte genetiche differenti.
Nel suo percorso impara quanto è importante il potere della mente nella performance e come cambiando il nostro mindset cambia anche il nostro approccio all'allenamento e alla vita.
"Train your mind and the body will follow".
🇬🇧 ) Performance coach, Fitness and Body Composition Specialist .
The will to learn and grow took him to travel and live first in North America and then in Australia whereby he has the chance to train individuals from all diverse backgrounds and implement different genetics and nutrition habits based on specific individual needs.
In his journey he learned how important the power of mind is and how it can change our performance and Life.
"Train your mind and the body will follow"