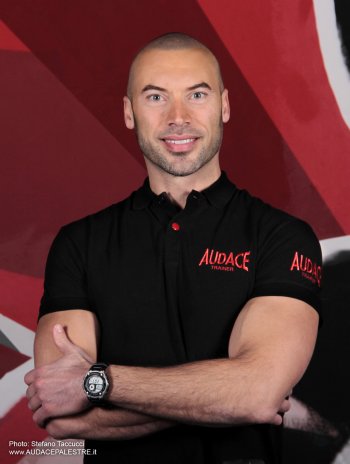 Personal trainer
GIANCARLO RUSSO
Bio
Trainer at Audace Città Studi
He's worked in the wellness field for 27 years, starting his exciting path in contact with water, as a
swimming and water aerobics instructor and he got closer to fitness while collaborating with the
best-known gyms. After achieving a degree with the highest marks in Motor Sciences, he
specialised in courses of toning, pilates and fit boxing. He is always perfecting his education in
order to offer his clients the best support as personal trainer, professional masseur and osteopath.