Audace Palestre offers to all its members the opportunity to train for free with a new service: AUDACE ON DEMAND with Technogym.
During this closing period, and in any case until 31/12, you will have a new tool for training, at home or outdoors, with workouts on demand.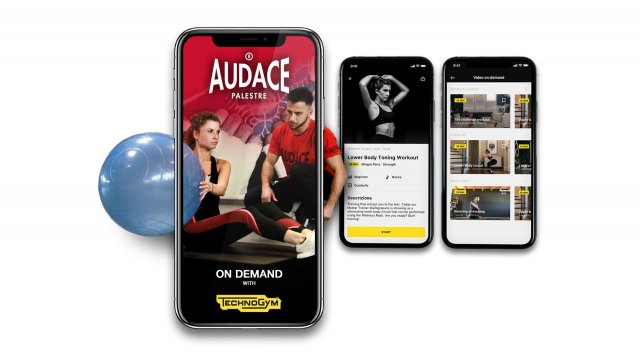 All our members have received an e-mail with the details for join this new service that Audace Palestre makes available for free.
Below we summarize the simple steps to take in order to use the service.
1️⃣Download Mywellness App by Technogym.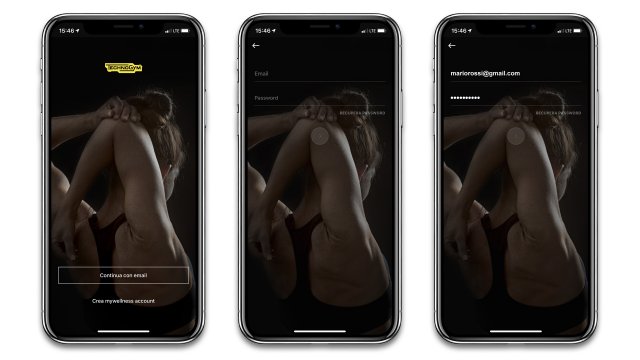 2️⃣Join Mywellness App with the e-mail you used to sign up in Audace Palestre.
⚠️ If you do not have a profile registered on Mywellness, register a new profile (always using the e-mail used to register in Audace).
3️⃣After login in (or registering) your personal profile will be recognized as the one that AUDACE Palestre has enabled for the ON DEMAND service, and in the verification screen the two profiles MUST BE UNITED!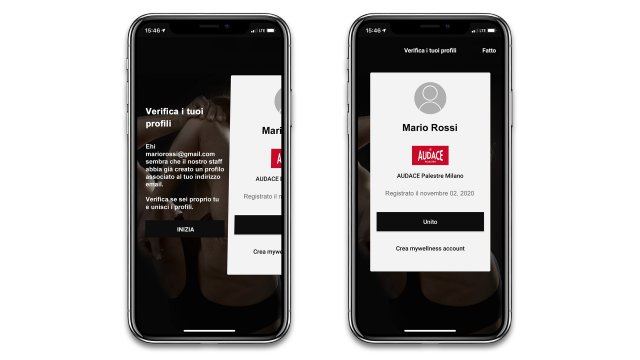 ✅ With these simple steps, every member of AUDACE will have FREE access to the ON DEMAND CLASSES.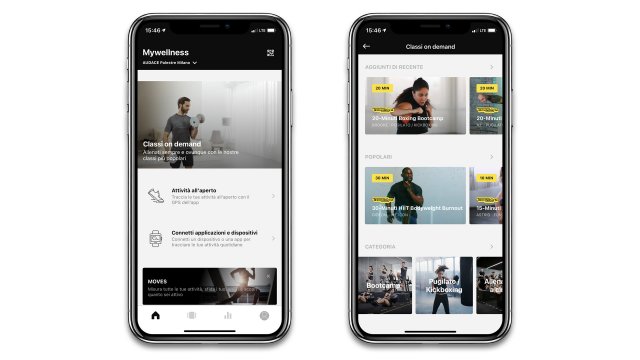 ⚠️ If in the Home you don't see the on demand Classes (as in the image above), you have to logout by clicking on the icon of your user, and join again the App with the same e-mail.
⛔️ NOTE: you do not have to close the App and then reopen it, but you have to logout and then login again by entering the e-mail.
Classes available are varied to suit the individual needs of all members.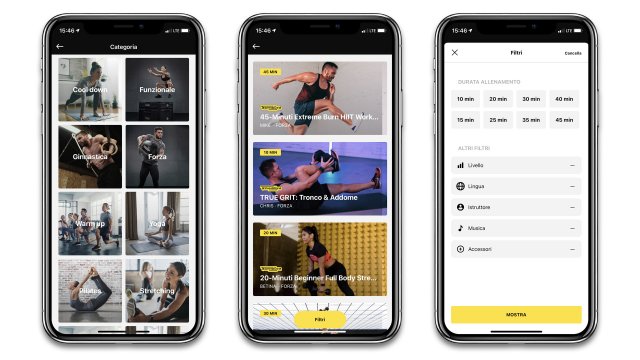 You can select a category and choose a workout within it, or use the filters available:
▪️ Training time (10 minutes up to 45 minutes)
▪️ Difficulty level
▪️ Language (from 4 November 25 Classes will be in Italian while all the others are in English)
▪️ Fitness trainer
▪️ Music
▪️ Equipment to use
✅ The ON DEMAND CLASSES are usable only from smartphones or tablets, through the Mywellness App, from which it is also possible to mirror on connected screens (Smart-TV, Chromecast, etc ...)
⛔️ NOTE: from the confirmation e-mail received from Mywellness cloud you can access only the registration web profile, on which the ON DEMAND CLASSES are not available.
All this to stay close to our members, continuing to offer an exclusive high quality service, thanks to the partnership with Technogym.
ℹ️ We are at your service for any clarifications.
For any other information a Call Center will be active:
Monday to Friday from 09:00 to 13:00 and from 15:00 to 19:00.
Audace Palestre - Città Studi 📞 328 937 9124
Audace Palestre - Repubblica 📞 349 243 8848
Audace Palestre - Lecco 📞 328 937 9124


✅ If you read us from any browser you can also reach us by e-mail by clicking on the following links:
✉️ AUDACE MILANO Città Studi subscribers.
✉️ AUDACE MILANO Repubblica subscribers.
➡️ For all other information, you can continue to contact us on Facebook and Instagram, we will try to respond to everyone in a short time, compatibly with all the requests received.
✅ We'll be back soon.
✅ We'll come back to the gym.

✅ Training with AUDACE is also ON DEMAND.