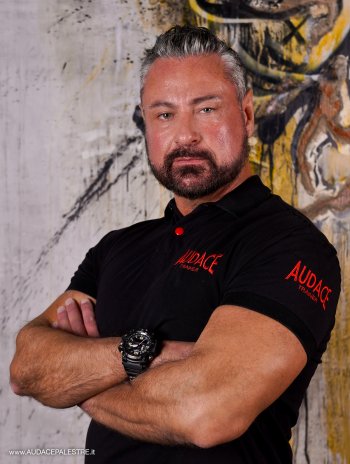 Personal trainer
Piero Pisano
Bio
Trainer Audace Repubblica
Diploma DI ISTRUTTORE 1 CATEGORIA.
C/O INTERNATIONAL FEDERATION OF BODY BUILDING I.F.F.B.( CONI-FILPJ)
F.I.A.C.F.

DIPLOMA DI ISTRUTTORE E PERSONAL TRAINER
C/O THE IRON AGE FEDERATION(T.I.A./C.S.E.N.)
Ente di promozione sportiva riconosciuto dal CONI.
DIPLOMA D'ONORE AL MERITO PER LA CULTURA FISICA.
The Iron Age Federation.

Qualifica di:
TRX SUSPENSION
Training course by Fraser Quelch.
( Head coach and DIRECTOR of training and development).
Inizia la sua carriera come ballerino e attrazione per il teatro e la TV.